A Note from Our Founders — John & Matt
Some stories begin with a defining moment in time, a new discovery or a realization that change is necessary to succeed. Our story started with a dash of each.
After years of working as independent financial planners, we were inspired by the teachings of Philip Palaveev, author of The Ensemble Practice. We discovered that, in an industry where isolation and individualism is the norm, we could be stronger for our clients together. Despite working together for 10 years and relying on each other's breadth of financial knowledge, we realized that clients would benefit from a partnership where the goals were aligned, diversity was celebrated, and objectivity was paramount.
CandorPath is an ensemble financial planning practice with the intent to provide advice-based solutions for a vast range of financial services, maintain a disciplined approach to objectivity and honesty, and equip clients with the knowledge they need to achieve their version of financial success.
Made up of three CERTIFIED FINANCIAL PLANNERS™ and an Enrolled Agent, CandorPath Financial provides services to help clients in all phases of their lives. We value honesty, removing all conflicts of interest, and we charge clients a clear, fair fee for our services. We have learned many things in our combined 50 years in the financial services industry. Our biggest lesson? Collaboration is the key to your success.
That's our story; how can we help write yours?
Sincerely,

Meet the Ensemble Behind Our 'Ensemble Approach'
Partner & Senior Wealth Advisor
As Co-Founder, John's passion is driven by a deeply-rooted desire to help others. While pursuing his education at the University of Central Florida, he decided exactly how he was going to align his passion with his profession. Immersing himself in the world of financial planning, John has spent over a decade motivating others toward their vision for financial success.
Graduating with honors, John earned a Bachelor's of Science in Business with a focus in Finance and later achieved the CERTIFIED FINANCIAL PLANNER™ designation. He also holds insurance and real estate licenses. His desire for continual growth and development eventually led to a specific emphasis in helping clients integrate Medicare and Social Security planning decisions into their financial life goals.
A family man at his core, outside of the office John loves spending his time with wife, Jaclyn, and children, Ella and Hudson. He also enjoys fitness, which includes running 5k's with his dog, Chipper, named for Chipper Jones of his beloved Atlanta Braves.
Matthew Marcoux, CFP®, EA

Partner & Senior Wealth Advisor
From an early age, Matt knew he wanted to do something that made a positive impact on the lives of other people. His innate interest in dissecting and understanding how things work, coupled with his passion for finance provided a clear path for what has become a very fulfilling career. He truly believes we as people rise by lifting others and approaches each unique client situation with the desire to do just that.
After earning his Bachelor's Degree in Finance from the University of Central Florida and achieving the CERTIFIED FINANCIAL PLANNER™ designation, Matt began his career in the financial industry with an emphasis in tax planning and retirement planning. With more than 19 years of experience, Matt co-founded CandorPath Financial with the vision of continuing to learn and help clients achieve financial security and success within an ensemble practice. Most recently, Matt passed the three part IRS Special Enrollment Examination (E.A.) and has earned the privilege of representing clients before the Internal Revenue Service.
Maintaining a healthy work-life balance is one of Matt's principle beliefs. When he is not working, Matt can be found fishing or boating throughout the beautiful Florida coast with his wife, Lauren, and their two sons, Bryce and Rylan. He also enjoys cheering on the UCF Knights as a long-time football season ticket holder. Charge On!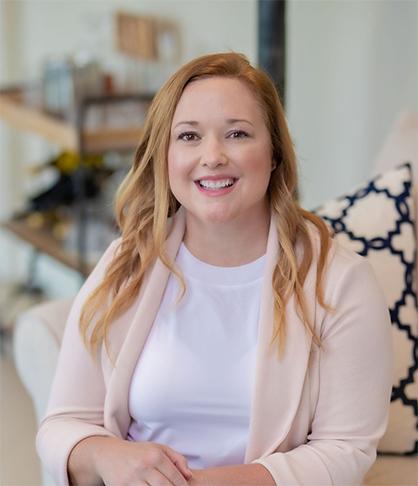 Megan has been planning successful events for more than 15 years in the Central Florida Area. She is an expert in customer service and easy to work with. People often refer to Megan as honest (maybe too honest!), responsive, organized, creative, dependable, trustworthy and down to earth.
Megan has a Bachelor's of Science in Communication with a concentration in Training and Development from Western Carolina University, Go Cats! As a Central Florida native she has experience working with homebuilders, non-profits, theme parks, telecommunications and, of course, financial planners.
When not working with customers or planning events Megan enjoys playing games or lounging by the pool with her husband, Michael, and daughter, Avery.
Client Services Specialist
While working as a registered assistant for a traditional Broker Dealer, Shari realized she wanted to provide greater value for the brokers in her office. As a result, she did the work to earn the Certified Financial Planner designation. Following this, Shari worked in financial services, both with traditional brokerages and non-profit organizations. She derives great satisfaction from helping people and providing a positive client experience.
Shari graduated from the College of William and Mary, and directly out of college managed a retail store for a national chain. She made a change and began working at a brokerage firm a few years later, and now believes she was born for a career in the financial services profession.
A former 5k-10k runner, Shari enjoys exercise, the outdoors, travel, and especially hiking in her favorite place, Iceland! She likes working out at Orange Theory Fitness with an early morning group at what she calls "o-dark-thirty." Long-time dog lovers, Shari and her husband, Reggie, are volunteer puppy raisers for the Canine Companions, an organization that provides highly trained service dogs at no charge to people with disabilities.